Strategic Marketplace Initiative (SMI) Announces Jane Pleasants as New Board Chair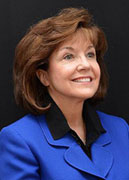 Westborough, MA (January 23, 2019): The Strategic Marketplace Initiative (SMI®), a non-profit, member-driven community of healthcare supply chain thought-leaders based in Massachusetts, recently announced Jane Pleasants from Duke Health as the new Chair of the SMI Board of Directors effective January 1, 2019.
Jane Pleasants has been a member of SMI since its inception in 2004 as was a member of both the forming committee and first board.  Jane is currently Vice President of Supply Chain at Duke Health and follows Susan Schuette from Avanos who served as Chair from 2017-2018.  Also, joining the SMI Board is Marisa Farabaugh, Chief Supply Chain Officer from Wake Forest Baptist Health and Tom Harvieux, Chief Supply Chain Officer from BJC Healthcare.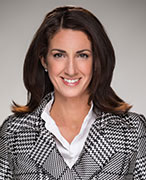 The SMI Board of Directors, under the leadership of the Board Chair, helps set the strategic direction of the organization and works to preserve the mission and vision of SMI.   As healthcare supply chain continues to transition into a leadership role, 2019 will be a pivotal year for SMI as the organization looks to reset their strategy and future direction.
Tom Hughes, Executive Director of SMI said, "I have known Jane for many years, and I am delighted and honored to work alongside her. Jane will bring her extensive supply chain knowledge, leadership, determination and ability to unite both providers and suppliers to SMI. We are excited that Jane, Marisa, Tom and the entire SMI Board will help lead our efforts to re-imagine SMI for the future."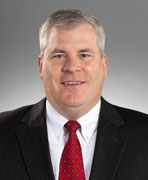 Jane Pleasants said, "SMI is an organization near and dear to my heart. Since the beginning SMI has worked to improve the industry while creating trust and open dialogue between trading partners. The relationships I have made over these past few years and the experience of being part of this member-led organization have been invaluable to me. I look forward to working with fellow SMI board members, the staff and membership to help shape SMI's future to positively impact the healthcare supply chain industry."
To learn more about SMI, its mission and its members, visit: www.smisupplychain.com.
– ### –
ABOUT SMI
The Strategic Marketplace Initiative (SMI) is a non-profit, member-driven organization dedicated to improving the supply chain through direct information exchange and collaboration between senior healthcare supply chain executives and senior IDN supply chain executives. SMI members include healthcare providers, manufacturers, medical distributors, and other healthcare supply chain businesses. SMI, created to influence, shape and advance the future of the healthcare marketplace, provides an open forum for innovative idea-exchange and the development of collaborative process improvement initiatives. The members of SMI have created over 30 tools and resources, available free of charge, designed to help industry professionals address real supply chain challenges. For more information about SMI, including a complete list of members, visit: www.smisupplychain.com.