2 New Board Members and Leading U.S. Healthcare Organizations Join Strategic Marketplace Initiative (SMI) in 2020
Westborough, MA (January 27, 2020): The Strategic Marketplace Initiative (SMI®), a non-profit, member-driven community of healthcare supply chain thought-leaders recently announced the appointment of Steve Gundersen, Vice President and GM of BD, and Lisa Hohman, CEO of Concordance Healthcare Solutions to their board under the chairmanship of Jane Pleasants, Vice President of Supply Chain at Duke Health.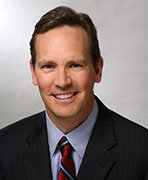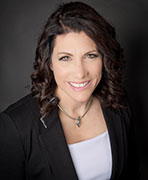 The SMI Board of Directors, consisting of twelve provider and supplier members, helps set the strategic direction of the organization and works to advance the mission and vision of SMI. In 2019, the SMI Board approved a new 3-5-year strategic plan that will elevate the core values of SMI, focusing on advocacy, advancing the profession and ultimately transforming the supply chain.
Gundersen, a founding member of SMI, is joining the board for the second time, as Chair Elect. He previously served on the SMI Board from 2005 – 2014 and was Chair in 2013 and 2014. Gundersen has had a long-standing career employed by BD and was recently President of BD Canada. Hohman began her career in distribution in 1992 working for AmeriSource in a variety of roles, ultimately joining Seneca Medical in 2000. In 2019, Hohman was named the CEO of Concordance and now focuses on leading the development of the company's short-and long-term strategy.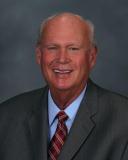 Tom Hughes, Executive Director of SMI said, "2020 will be a pivotal year for SMI as we look to begin executing our new strategic plan, helping to advance the healthcare supply chain and delivering greater value to our members. We look forward to working with both Steve and Lisa, two very talented and respected industry leaders, during this time of transformational change for SMI."
In addition to these two new board members, SMI recently announced that 5 new members have joined their organization thus far in 2020. These new members join over 130 of the nation's most influential Integrated Delivery Networks (IDNs), academic medical centers, suppliers, manufacturers, distributors, and disruptors in the healthcare supply chain industry. New members are St. Luke's Health System (Boise, ID), Baptist Health South Florida (Miami, FL), RWJBarnabas Health (West Orange, NJ), Vanderbilt University Medical Center (Mt. Juliet, TN) and Breg, Inc.(East Carlsbad, CA).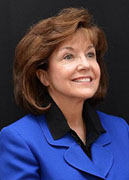 Jane Pleasants, Vice President of Supply Chain at Duke Health said, "I want to personally welcome our new members to the SMI community. Executives from these organizations represent the best and brightest in healthcare supply chain and their participation and involvement at SMI Forums and initiatives will be critical as SMI strives to be the pre-eminent venue for supply chain innovation leading to higher value healthcare."
To learn more about SMI, its mission and its members, visit: www.smisupplychain.com.
– ### –
ABOUT SMI
The Strategic Marketplace Initiative (SMI) is a non-profit, member-driven organization dedicated to improving the supply chain through direct information exchange and collaboration between senior healthcare supply chain executives and senior IDN supply chain executives. SMI members include healthcare providers, manufacturers, medical distributors, and other healthcare supply chain businesses. SMI, created to influence, shape and advance the future of the healthcare marketplace, provides an open forum for innovative idea-exchange and the development of collaborative process improvement initiatives. The members of SMI have created over 30 tools and resources, available free of charge, designed to help industry professionals address real supply chain challenges. For more information about SMI, including a complete list of members, visit: www.smisupplychain.com.