Collaboration
This Council is focused on expanding SMI's commitment to leading and modeling collaborative, constructive relationships between trading partners.
Co-Chairs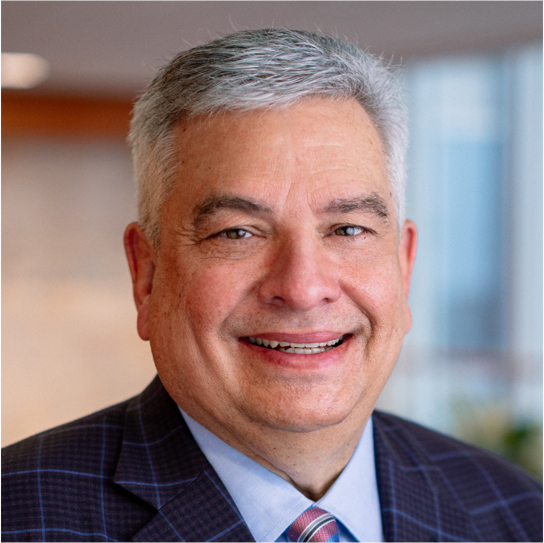 Jim Francis
Provider Co-Chair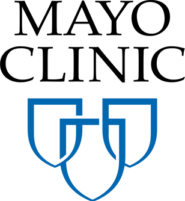 Read Bio
Jim Francis has more than twenty-five (25) years of experience in leading high performing supply chain organizations. He joined Mayo Clinic in 1999 and is responsible for enterprise-wide supply chain strategy and operations. In 2020, Mayo expended more than $4.6 billion on supplies, purchased services, and capital investments. Consisting of the world-renowned Mayo Clinic, Mayo inspires hope and promotes health through integrated clinical practice, education, and research. Mayo consists of 22 acute care hospitals and more than 130 practice sites. In addition to these responsibilities, Mayo provides sourcing and contracting services to Captis, LLC, a supply network that consists of 84 hospital and health system networks with more than 300 hospitals and $10 billion in purchases. During his tenure, Jim and the dedicated team of professionals in supply chain management have launched or collaborated on the formation of Supply Chain Solutions (freight management), Captis, Achieve CP, Civica Rx, and Alluma.  Most recently Supply Chain Management has assumed management responsibility for Mayo Clinic Stores, 18 locations for medical supplies and DME.
Prior to his current position, Jim was Vice President of Material Services at BJC Healthcare in St. Louis. In this capacity, he was responsible for the integration and management of all supply chain functions. While at BJC, he managed a system-wide supply expense of $340 million. Prior to this position, he was Vice President of Corporate Services at Christian Health Services (CHS) in St. Louis. He had been with the CHS system since 1984.
Jim earned his Bachelor of Arts and his Master of Science degrees from Southern Illinois University in Carbondale, Illinois. He received his Master of Health Administration degree from Washington University School of Medicine in St. Louis, Missouri. He is a Fellow in the American College of Healthcare Executives and a member of the Association of Healthcare Resource Materials Management. He is the recipient of numerous awards and recognitions. In addition to these recognitions, the Mayo Clinic supply chain organization has been recognized by Gartner as one of the Top 25 Supply Chains in Healthcare every year since 2009. In 2018, Mayo Clinic reached Gartner's Masters Class designation, and continues in that category today. In 2015, Mayo Clinic received the distinction of being the first healthcare provider to be recognized #1.  Jim participates in various professional and community activities.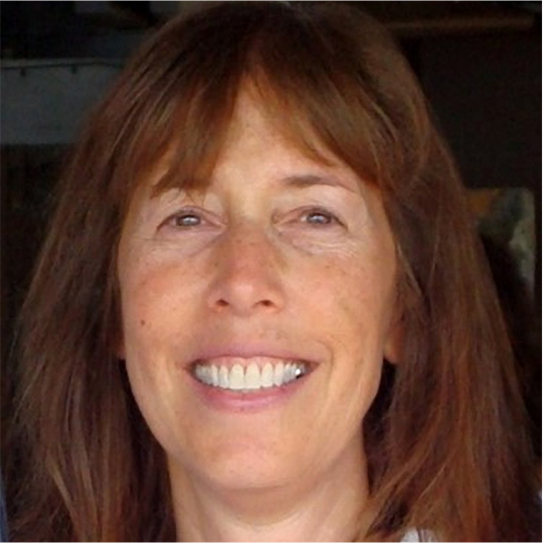 Susan Louis
Industry Partner Co-Chair

Read Bio
Susan Louis, VP of Healthcare & Strategic Accounts is responsible for leading Staples Business Advantage vertical sales division which markets to the healthcare industry, healthcare related group purchasing organizations (GPO's) and large commercial GPO's and consortiums.  Her division is focused on sales, account retention, profitable growth and category expansion while delivering a better customer experience.
Under Susan's leadership, Staples has long standing contracts with all the leading healthcare GPO's in the U.S. The integration of commercial GPO's and consortiums into the mature and successful model has allowed Staples to provide additional product categories and a higher level of service that has produced a truly transformative experience for customers. Susan leads a team that is responsible for selling and managing these large complex contracts with dedicated and experienced account management at all levels of the account relationship.
Susan is a 34-year veteran of the office products industry. She began in her own office products business working and learning all aspects of the industry. Her company was purchased by BT Office Products, who then acquired Corporate Express in 1999, which in-turn was acquired by Staples in 2008. She created the industry leading healthcare vertical sales model and organization 25 years ago. It continues to be the market leader.
Susan is a passionate and well-respected leader. She has been successful throughout her career driving sales, growing existing business and most importantly creating valuable customer relationships. She is well known and respected in the industry.
Susan is a graduate of the University of Florida with a degree in advertising/marketing. She has been married to her husband Rick for 35 years. She is a devoted dog lover with an 85-pound labradoodle named Ollie.
The SMI Collaboration Council's mission is to make trading partner relationships in healthcare strategic, agile, and transparent.
Current Initiatives
Coming soon
Get Involved
Learn more about SMI membership
Experience the satisfaction of working side-by-side with your provider and industry partner peers making a positive impact on healthcare supply chain performance as you build your network.
Email us about membership and our fee structure today