What was old is new again.
When it comes to healthcare supply chains, time will tell!
By David Dobrzykowski, PhD, Associate Professor & Director of the Master of Science Program in Supply Chain Management, Sam M. Walton College of Business at the University of Arkansas 
2021-May-14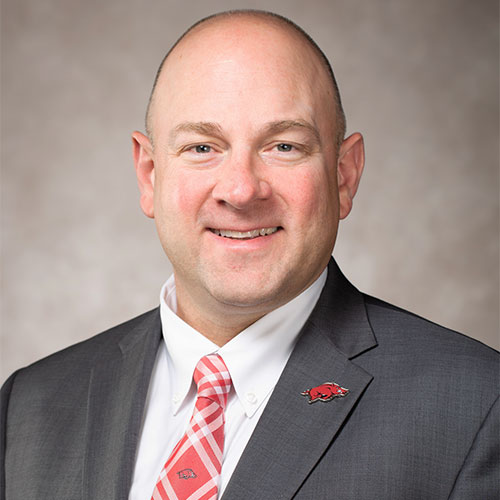 This month we welcome a new collaborator to our SMI Blog.  David Dobrzykowski is excited to be connected with with SMI, and we appreciate his commitment to our work.  We know you will find his perspective insightful.
All of us have been talking about the challenges for healthcare supply chains during the pandemic. As an example, supply chains for personal protective equipment (PPE) were stressed by unprecedented demand increases. A Premier survey actually estimated PPE demand at 1700% over pre-pandemic periods.
As a result, resilience has become a key concern of supply chain leaders – and for good reason! Hospitals, of course, need critical supplies to treat patients during the pandemic, but even medical manufacturers face losses up to 38% of EBITDA due to supply disruptions according to a recent McKinsey study. Given that many of the raw materials, and even the finished goods, are sourced from overseas, the challenges are extraordinarily complex. This has caused many industry experts and leaders to suggest practices of the past as potential solutions for the future. Many leaders are talking about strategies around increased safety stock levels, reshoring manufacturing, and even vertical integration as a means of shoring up a more resilient supply chain.
But what happens in the future when cost pressures creep back into our focus? Many of these old, but now new practices, have been proven to be very costly, inefficient, and inflexible. Are we really going to turn to these approaches and tolerate the inherent disadvantages that this new focus on resilience provides? 
If the pandemic has taught us anything, we have learned to be innovative and creative in seeking out solutions to new, unprecedented problems faced by our supply chains. Companies like Battelle in Columbus, Ohio developed new approaches to address the PPE shortage and earned big government contracts ($400 million) for their Critical Care Decontamination System to recycling PPE across 60 sites. Many universities, including my own at the University of Arkansas, partnered with industry to develop 3-D printing solutions for PPE that restored not only supply, but also flexibility, to our supply chains. Most recently, we've seen Johnson & Johnson (J&J) and Merck engage in what we academics call coopetition. Plainly, these competitors worked together to pool their capacity in manufacturing the J&J vaccine. This was capacity that would have gone unused by Merck and was desperately needed by J&J, and our nation, to manufacture critically important vaccines for our citizens. 
So, while many of us are embracing a paradigm of what is old is now new, I suggest that 18 months from now we may not be talking about reshoring manufacturing, increasing safety stock, and vertical integration as key practices to save our supply chains. Cost pressures are likely to return and we will be forced to embrace new innovative approaches – that are truly new. We are in for an interesting time, and it will be critical that industry leaders avoid the traps of short-term pressures to shore up resilience without a recognition of the reality of the industry conditions that will return. I anticipate that innovative, creative thinkers will be more in demand than ever, and lead the way to a more resilient but still efficient and flexible healthcare supply chain. 
As always, we welcome your comments and suggestions.